This is my first time linking up to Me, Myself & I. I thought it was a lot of answering these questions and I hope you enjoy reading them!
1.What was your favorite gift given to you as a child?
I really don't have one gift that stands out above the rest but I decided to pick this little pocket doggy kennel. I think I was in first grade and we had a Christmas gift exchange and this is what I got. I LOVED it and took it everywhere with me. I still have it and all parts to it

!
2.Christmas is almost here, what is that one Christmas song you could listen to on repeat?
This one is really hard because I love Christmas songs...I can listen to them all year

and

really don't have a favorite. If you have to make me choose I think I would go with the traditional "

Silent Night" because I love them in both German and English.
Here are a few American Christmas songs: Jingle Bells,O Holy

Night,

Its

B

eginning to

L

ook a lot

L

ike Christmas, Silver Bells, The First Noel, What Child Is This, Winter Wonderlan

d....& more
A few German Christmas songs: O du fröhliche, Macht hoch die Tür, Still Still Still, Ihr Kinderlein kommet, Tochter Zion, Der

Heiland is geboren
3.What are a few of the items on your Christmas list this year?
Earings, Gift certificates,

t

his

c

alendar & a great Christmas with family

, friends & Patrick!
4.Do you and your family have any special holiday traditions?
We set up out crafted manger and set up 24 candles. Each day we burn one more candle and Mary, Joseph & the donkey slowly get closer to the little manger. On the 24th, after the Christmas

service

and dinner we read Luke 2, sing Christmas songs

,

lay baby Jesus into the manger & the shepherds come to the manger. Then we exchange gifts that sit underneath the manger s

cene.
5.Which do you prefer: wrapping paper or gift bags? Why?
Wrapping paper!!! I think gift bags are lazy and unpersonal... for me. I like to take my time and effort to make the gift look nice. Among some friends I am also known as wrapping my gifts

creatively

. It might look like a giant candy, have

fringes

or a little folded fan on the top or just the way I

put the string around.
The only times I use gift bags is if the gift is really strange to wrap or if I am giving a few little gifts then after they are wrapped I will put them in a gift ba

g.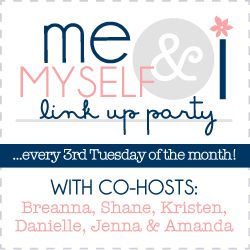 Write your answers bellow in a comment or answer the questions on your blog and leave the link in a comment so I can see some of your

memories, opinions and traditions!!