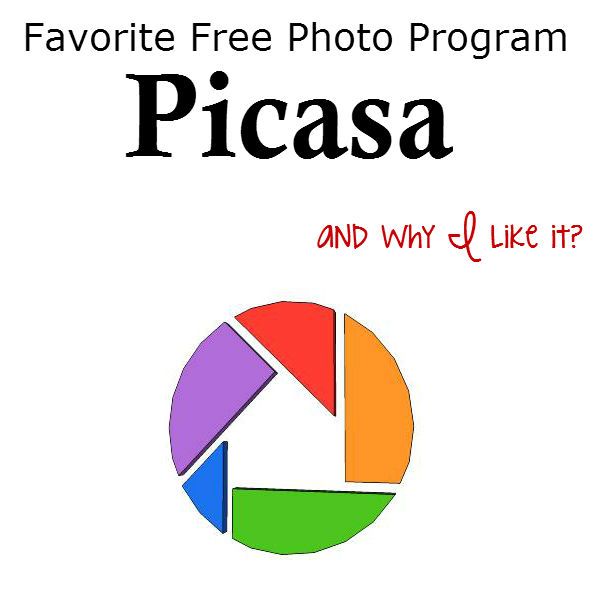 Today I want to introduce you to....
Picasa
! I heard about this free photo manager in 2006 when I worked on my school's Yearbook (by the way...I was the 'Camera manager' ☺) and knew that that would be one of the first things I would download on my own computer....which I did in 2009. ☺
This program lets you download your pictures from your camera, edited them, make collages & Screen backgrounds...its my favorite free program! I really recommend you to download it if you don't have it, play around with it and I promise you will fall in love with it. You can make too dark pictures look brighter, make a pimple disappear, change a style of a picture, crop out something not to nice....
I have LOTS of pictures...16, 780+ pictures....yeah, I love taking pictures....any way....
1.) Here you can import the pictures from your stick, camera, CD, etc. You can choose all or only upload some. You can download them into existing folders and create new ones....its easy.
2.) Here you see all the folders, screen snapshots, collages, its great for people that like order.
3) You can easily search for folders...just remember where you put that picture!
Here I'll walk you through editing one picture....
1.) This little button is a quick 'n easy fix. Very often that little touch is all you need. Just brightens the picture up a little and gives it a bit of a contrast.
2) Red eye fix...
3) Crop...I use this soooooooo often....I like making my picture 9x13 for the blog. ☺
1) Make a picture a little sharper...didn't use it on this picture but great for those kinda fuzzy pics
2) Here I made the picture look warmer to create a softer look
3) Sepia and Black&White are great!
1) On this picture I used the 1960s style and then
2) The Cross development to give it more of a yellow glow.
1) I decided to add some text with the A-B-C button. You can change size and angle, fonts, colors....
On the end just hit 'Ctrl' and 'S' at the same time....viola....SAVED!
I made this collage before I went to college....and have made lots more since then. You can also use this techique to make a blog header though that will have to wait for another time. ☺
Here are some more before and after pictures!
Do you have/ use Picasa already? If not....go download it today!
Have you missed the other Photography related posts?
5 Photgraphy Tips by Betsy Gettis
Get to Know Your Camera
PS: Wanted to add this to my scheduled post...I really miss you guys and I miss blogging. If nothing else gets in the way I should get done with my class by the end of this week...(the big things at least) and then I have lots of sewing to do! ☺ My reading is coming along nicely and I am working my normal goals too. Good bye for now....